Blogs and Updates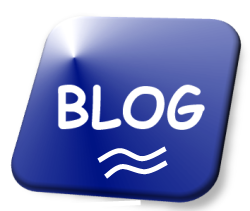 Keep up to date with Dr. DeFoore's latest web pages, stories and videos, by subscribing to one or both of his blogs. You can do this without providing your email address, and through the use of RSS (Really Simple Syndication).
If you're not sure how all of this works, there is help available on each of these pages, but I'll explain a little to you now.
When you subscribe to receive updates from a site or blog, every time there is something new added, you will receive an update...not by email or text, just in your RSS feed, which is completely under your control.
You will create an RSS folder on your computer, and you'll only see the updates if you open that folder. Or if you like, you can set up your favorite news page, such as Protopage, Google News or MSN News, so that your RSS updates show up there.
Follow the Goodfinding blog, where you'll get all of the latest updates on what is uplifting, encouraging and inspiring in this world.
Follow the Anger Management Resource blog, where you'll see all of the most recent insights, stories and information about how to be emotionally healthy and create positive, loving relationships.