Coaching Services
GUIDING YOU TO SUCCESS AND FULFILLMENT

Coaching sessions can be purchased in single session format or in package programs that are designed to perfectly suit your needs. The sessions can be conducted in person or by telephone. All services are provided by Dr. DeFoore.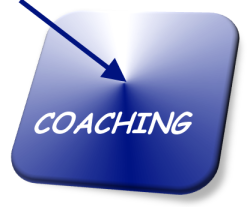 These coaching programs are available:


Wellness


Life Strategies


Career Change


Success Motivation


Executive Coaching


Leadership Development
Go farther faster with these Intensive Programs:
ENDORSEMENTS OF DR. DEFOORE

David L. Roberts, DDS says: "I attribute much of the success I have had in my business over the years to working with a variety of consultants. Few if any provide the kind of value I found in working with Dr. DeFoore. He is truly a master within his profession. Bill is a relationship expert. He is capable of moving mountains with his unique brand of uncommon common sense. If you are passionate about making progress, Bill will work with you to make your dreams come true. "
Karen D. Lundquist, VP of Manufacturing, Louisiana-Pacific Corporation says: "People from all backgrounds make an instantaneous connection with Bill DeFoore. His engaging style brings a pragmatic approach to the often ethereal world of personal growth and organizational development. The new awareness he offers creates deep and meaningful change."
Ray Fischer, President, Corporate Tax Management, Inc. says: "Bill DeFoore presents information and communications process training that is essential to the growth and success of any business that relies on its people. His knowledge and expertise are presented in a practical, user-friendly way that allows leaders and participants at all levels of an organization to access and utilize new skills for reaching their individual and corporate goals."