Professional and Business Information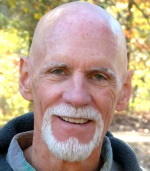 William G. (Bill) DeFoore, Ph.D. is an author, counselor, coach, consultant and president of the Institute for Personal & Professional Development. In his role as a Licensed Professional Counselor, Dr. DeFoore believes in the self-healing power of each individual, and he facilitates this healing with thirty-five years of experience in a broad variety of therapeutic approaches.

As a business consultant, his work facilitates the necessary internal processes to prepare leaders and organizations for maximum functioning in the business paradigm of high performance work teams and self-managed work systems. Through these processes, a loyal, energized work force emerges, with a common vision for sustainable organizational growth. The main thrust of Dr. DeFoore's work is to facilitate the acceptance of individual responsibility for personal, organizational and collective systems, thereby enhancing the freedom and authority that each of us possesses to effect lasting, productive change in our personal and business realms.

Dr. DeFoore incorporates humor, spiritual focus and a genuine caring for people into the fabric of his work. As the creator of the Goodfinding Newsletter, Dr. DeFoore brings a refreshing and optimistic perspective to local and world news events, which you can read in our newsletter archives. He has been an adjunct faculty member of the Cooper Wellness Program at the Cooper Aerobics Center in Dallas for fifteen years, where he teaches classes on Goodfinding and Removing Barriers to Health and Happiness.
You can also view Dr. DeFoore's client list, speaking topics, or full resume.
And on a personal note, Dr. DeFoore works with his wife, Cindy Parker DeFoore, who is half owner and manager of the business. William and Cindy live happily in Aubrey, Texas, with their horses, donkey and cats.


Hi! I'm Dr. William DeFoore, and I have recently discovered a fabulous company whose sole purpose is to help people like you and me to become successful with our own online business. I used it to build my new web business, which now includes three web sites.
I highly endorse SiteSell and its amazing program, Site Build It! I am an SBI owner and affiliate, so I know first hand the high quality and high integrity of their products and services. They provide excellent step-by-step guidance from the ground up! Find out about their new E-learning program.
Want proof of how well it works? They provide it! Go to Site Build It! Proof right now and see for yourself. You can also also see how Site Build It! measures up to othersimilar programs at Compare Site Build It!
Many SBI! owners have achieved huge success! Watch their videos here--here's my favorite below:
Are you a Work At Home Mom? Site Build It! has a special program just for you! Check out SBI Work At Home Moms to learn more now.
To get a great introduction and overview, watch the SBI Video Overview , telling you all about Site Build It! and how it can help you realize your dreams for financial freedom!
Don't want to do all that tehnical stuff, but still want a successful Internet business? No problem! Just have SiteSell Services do the work for you, and virtually guarantee your success!
Become an SBI! Affiliate and make money when you get a friend to sign up! This is a definite win-win situation. Whoever signs up for SBI! will benefit tremendously, and will thank you over and over, and you will make a commission from their registration fee and the registration fees from the people they sign up as well! Go to SBI Affiliate Program to learn more.
Learn about our Privacy Policy